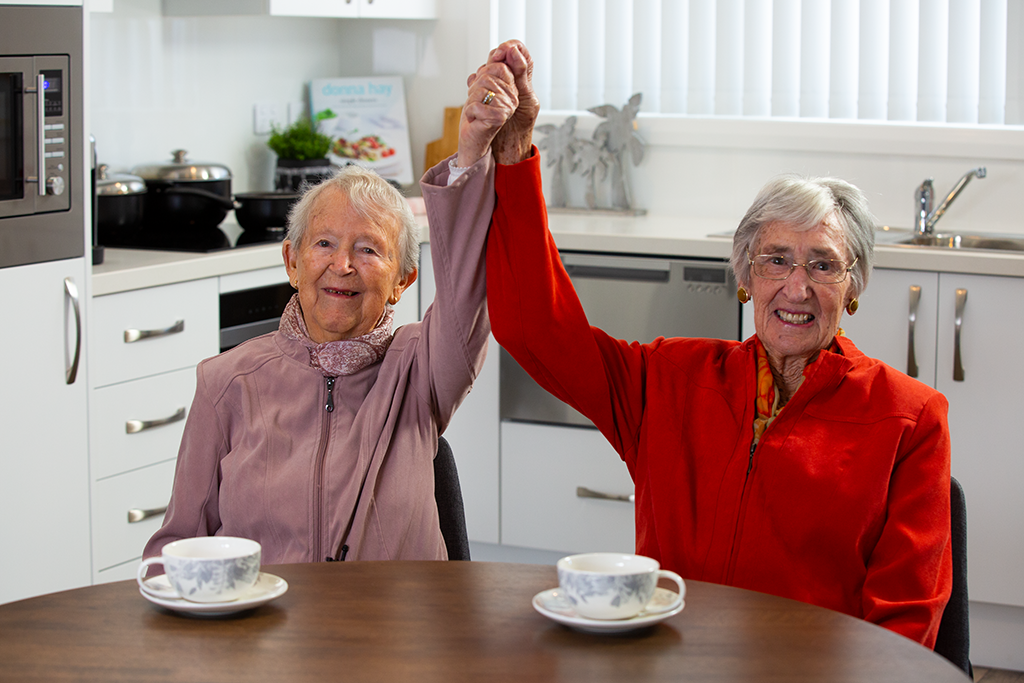 Sunrise is a fully accredited, Government Funded, Home Care Provider. This means that we can assist you to access government funded nursing care provided by our own nursing staff in the privacy of your own villa.
As our Nursing Staff are onsite 24 hours a day / 7 days a week, we can provide your care services at a time that suits you. We can also provide multiple visits per day to suit your requirements. It's all your choice.
Already receiving a Home Care package? Well, that's great news. You can bring that package with you to your new home at Sunrise, we are here to support you at every step.

Mind blown? We understand you may need some guidance. 
Sunrise can assist you to register with my aged care for an assessment for eligibility for a home care package, call one of our team today  
Remember to move into Sunrise you do not require an asset and income test, and no ACAT assessment or home care package is required either. You simply choose the villa unit that best suits your needs and budget, move in, and leave the rest to us – what could be simpler!
You have the choice to remain with your current care provider or you can choose to have the Sunrise Care Team to look after you.
Am I eligible for government-subsidised aged care services?