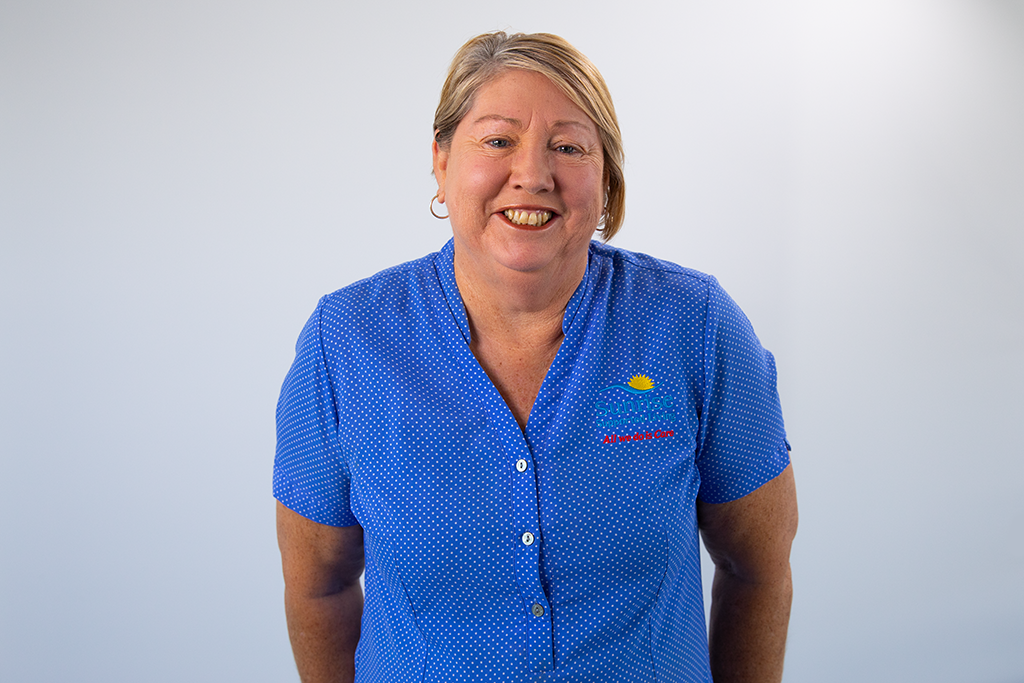 Don't put off till tomorrow what you can do today.
What is something people in Aged Care have to deal with that you want to fix?
Loneness, respect
What do you do at Sunrise?
Activities, Socialisation
What is your past experience for working in your position?
1. Cert 4 in health and leisure In a nursing home
2. Worked with life without barriers
3. Disabilities
4. Forster Caring
5. Youth work
6. Community nursing
What's your Archetype?
Advocate
What do you like about working at Sunrise?
I like the communication with the staff, the relationships I have with the residents. It makes me creative and makes myself an advocate for the residents.
What's your background?
Australian, I am a mother, grandmother.
I grew up in liverpool, Sydney NSW, I was doing community nursing, I worked for Australian home care with DVA Clients.
What are the values that drive you?
Respect, communication and love.
Your top 3 favourite Books?
Salvation creek, Susan Duncan
My Country, Kassem Eid
Century, Judy Nunn
What do you enjoy doing when you are not working?
Walking on the beach with the family and the dogs. Watching my grandchildren play sports, football and soccer. Going away on holidays. And going away on weekends.