Home Care Package Coordinator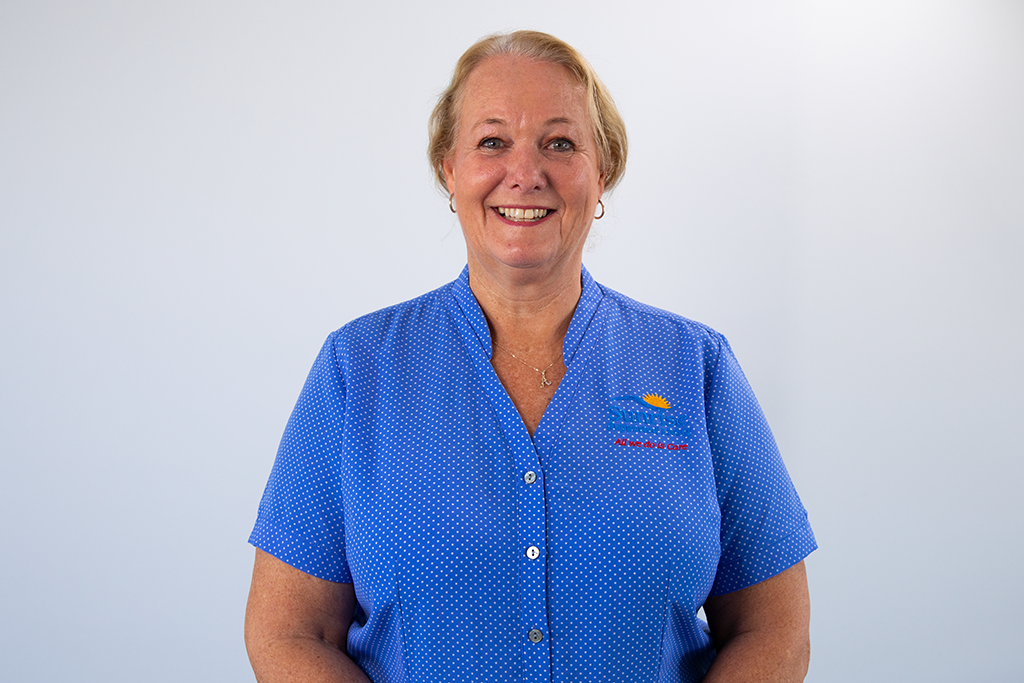 Home Care Package Coordinator
Nurses aren't made, they are born
What is something people in Aged Care have to deal with that you want to fix?
Losing their independence.  With a Home Care Package, I can work with consumers to assist with activities of daily living to keep them as independent as possible.
What do you do at Sunrise? 
I assist the consumer with the planning of the care in their home, liaison with external services to meet consumers support goals to remain independent.

What is your past experience for working in your position?
I have been in this role for 13 years and seen the Home Care Packages grow and grow, supporting more and more of our aging population.
What's your Archetype? 
100% care giver

What do you like about working at Sunrise?
Sunrise is one big family.  You feel appreciated by the consumers, colleagues and all  the way up to the directors. My ideas are to listen which allows for everyone to be treated with dignity and respect and as an individual.

What's your background? 
I was born in Taree hospital but moved to Sydney when I was only 2.  There I grow up and became an Enrolled Nurse at the best teaching Hospital in Australia, St. Vincents Hospital.….

What are the values that drive you? 
I am driven by my values of Human Dignity, honesty, and the 6 C's – Care, Compassion, courage, communication, commitment and competence.

Your top 3 favourite Books? 
As I love dogs, any books about dogs including "A Dogs Purpose" which was written in the words of the dog. Also any Maeve Binchy Novel makes easy holiday reading.

What do you enjoy doing when you are not working? 
I love going camping with my husband and dog and when the roads are too busy we love to go and stay on our boat instead.  I also love it when all the kids come home for the weekend and we can sit around the fire, eat ,drink, sing and dance and have a great old laugh…at ourselves!