Assistant Village Manager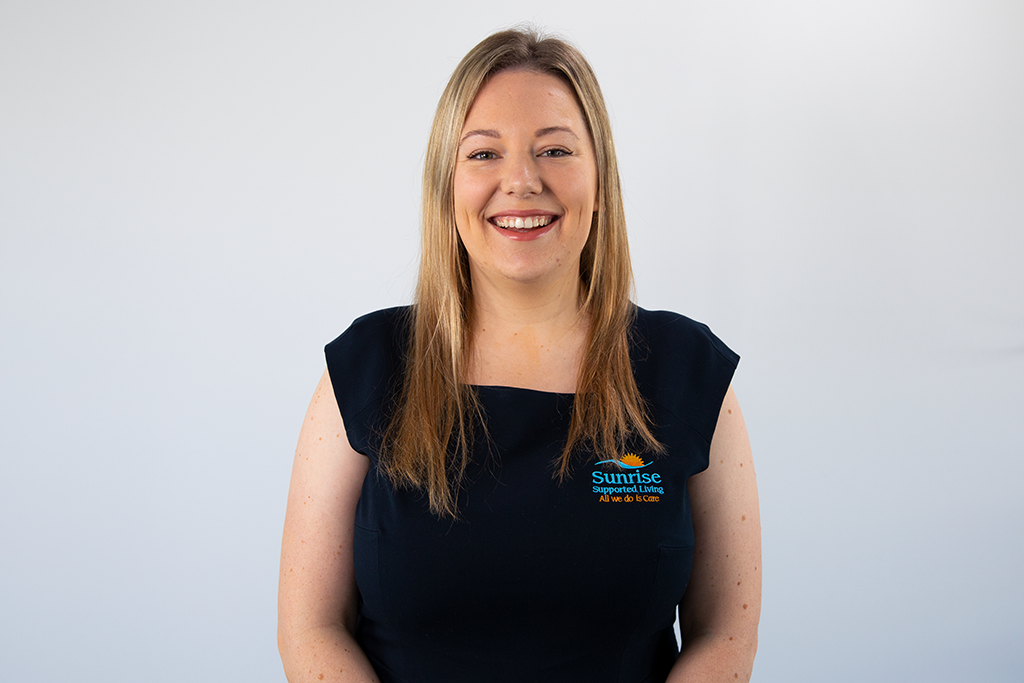 Assistant Village Manager
Always laugh when you can. It is cheap medicine. — Lord Byron
What is something people in Aged Care have to deal with that you want to fix?
Lack of joy and freedom, so many people are in places where they do not have access to the activities and freedom they used to have. There are minimal opportunities for social interaction and a lot of loneliness. The feeling at Sunrise is like a big family and all of the staff and residents are so friendly and encouraging for new residents to be welcomed. You see a lot of new friendships blossom and love and laughter with our group activities. There are so many opportunities for residents to be supported when going out and taking part in the activities they enjoy.
What do you do at Sunrise?
I help residents with the move into their new homes, make sure they are comfortable and answer any questions they may have. I love hearing about our residents' past and their interests. It is so great to see our new residents settle in, knowing they are safe and don't have to worry about things like mowing the lawn anymore.
What is your past experience for working in your position?
I have worked at Sunrise for over 3 years now in different roles and have gained a thorough understanding of how things run, who the residents are and what makes Sunrise so unique.
What's your Archetype?
I'm equal caregiver and visionary, I think I am quite a caring person and I enjoy thinking of new ways of doing things.
What do you like about working at Sunrise?
I like working at Sunrise because of the environment, everyone is so friendly, the grounds are beautiful and it's a nice place to come to work. The directors are approachable and encouraging and they allow you to grow within your role.
What's your background?
I grew up on a farm near Dubbo, then lived in Canberra for 5 years as a Wedding and Event Coordinator. My family moved to Tuncurry in 2016 for the lifestyle and I feel especially lucky to live in such a beautiful place. I have two young daughters and think this is a great place for them to grow up.
What are the values that drive you?
Fairness, Fun, Honesty
Your top 3 favourite Books?
Eleanor Oliphant is Completely fine – Gail Honeyman
The Last book in the universe – Rodman Philbrick
The Mystery of Mercy Close – Marian Keyes
What do you enjoy doing when you are not working?
Spending time with my family, going to the beach and exploring the local area, catching up with friends. I really love going to the theatre or to see live music when I get the chance.